Launch Your Tech Career with Sabio's Coding Bootcamp!
Council on Occupational Education Public Announcement
Sabio Enterprises, Inc. is applying to become a candidate for accreditation with the Commission of the Council on Occupational Education. Persons wishing to make comments should either write to the Executive Director of the Commission, Council on Occupational Education, 7840 Roswell Road, Bldg. 300, Suite 325, Atlanta, GA 30350, or submit comments on the Council's website (www.council.org). Persons making comments must provide their names and mailing addresses.
What makes Sabio Coding Bootcamp unique?
Our immersive full stack coding bootcamp will give you the tech skills you need, and will equip you with exceptional experience, a problem-solving mindset and the confidence necessary to succeed as a software engineer, at any company. With our full stack coding curriculum, you'll graduate with renewed tech focus and meaningful personal skills to amplify your professional ambitions for life.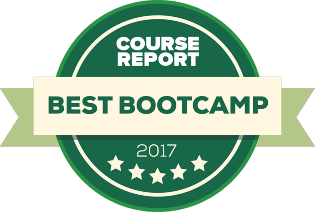 Full Stack Coding Bootcamp Training Options
Exceptional training leads to exceptional results.
We have been training software engineers since 2013 with our full stack coding bootcamp curriculum.
Our Alumni are now working at these amazing companies:



Sabio accepts VA Benefits