Culver City, CA
In recent years, Culver City has become a hub for tech jobs. With such a close distance to Silicon Beach, start-ups such as Tiktok and Omaze have set up shop in Culver City, resulting in an economic boom.
Our programs
We'll help you focus on the programs and skills that best suit your dreams
Course Sequence
The Full Stack program is designed to prepare students to learn all facets of developing web-based software and applications. This program is offered through a blend of online video conferencing during the week, and residential training. Students will be assessed based on the quality of completed projects, presentations to the class exhibiting their understanding of the subject matter, and one-on-one interviews with the Chief Academic Officer.
More details
You'll walk away with
much more

than skills

Global Network
Worldwide network of Sabio Alumni who are Entrepreneurs, Product Managers, and Developers
Clear Career Path
You'll have upward mobility and a clear path toward great future prospects.
Confidence
Sabio graduates leave our campus transformed and confident. That's because our entire team works cohesively to equip you with soft skills and hard skills that will help you get what you deserve.
Gregorio Rojas
Co-Founder
CTO & Head Instructor
Gregorio is an industry veteran whose career dates back before the "Dot-Com Bubble" burst. Gregorio transitioned from a non-tech career, and anticipating the future, he hustled to pick up multiple new skills that would make him marketable in the tech industry. His strategy was a success and Gregorio uses his experience to inform and motivate other Sabio Fellows to do the same.
He began his tech career working for a development shop where he managed an IKEA site and has since worked in many prominent companies. Currently, he drives technology and student success at Sabio.
Career Highlights: 22 Years experience as a developer Senior Developer, Lead Developer, Director of Development, Founder and CTO
Daniel González
Instructor
Culver City
Daniel is an academic at heart. After receiving a BA in English from the University of California, Los Angeles, he proceeded to go after a Master of Arts in Latin American Studies from CSULA. Post graduation of his Masters, Daniel found himself learning HTML and CSS on his own to improve basic elements of his employer's company's website which is when it dawned on him that tech was becoming a growing and well-paying industry. He swiftly made the transition to tech by enrolling at Sabio in 2014.
Daniel gained professional experience as a Full-Stack Web Developer at Cascade Financial Technology Group and as a Software Engineer at IBISWorld. In 2016, Daniel rejoined Sabio, but this time as an instructor where he narrates his experience to serve as an example of how to transition from any industry into tech.
He draws from his previous work experience at established companies to simulate mock workplace scenarios as part of the coding bootcamp experience.
Job
Opportunities
The most immersive and comprehensive approach to learning web development in Los Angeles.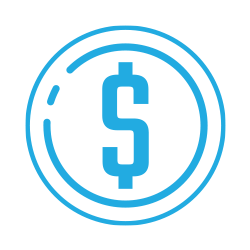 $107,685*
Average Base Yearly Salary *www.builtinla.com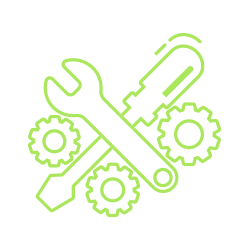 35,000
Developer Jobs on the Market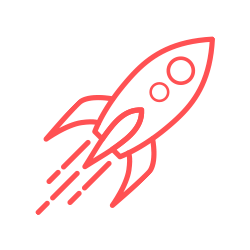 13,541
Startups in Los Angeles