Kickstart your Coding Career
Launch your Tech Career with Sabio Coding Bootcamp!
Enroll in a coding bootcamp that cares about you.
As soon as you apply to Sabio and get accepted, you gain complete access to our free courses and become eligible to participate in our free, 4-week PreWork program. During PreWork, you will learn to code and build a foundation for the programming language you will be taught which is Javascript.
We are committed to our students and fully believe in our course, so much so that you don't have to pay for our course until you get hired. Find out more about our deferred payment plan and whether you qualify.
82% Success Rate
82% of full-time students get jobs coding
Flexible Payments
Options to pause payments if you're unemployed or pay off tuition early.
$72,000 Starting Salary
Average annual starting salary of our full-time grads.
Exceptional Training
Our senior instructors are veterans in the space and prepare for your first tech job
Sabio's Enrollment Process
Info Session
Come meet our instructors and team, and get all of your questions answered. See firsthand how passionate and effective our instructors are, break free of your hesitations and fears, and get excited about taking your next step!
PreWork
Our online PreWork consists of two courses that grant you introductory knowledge of front-end web development and prepare you to start our fullstack coding bootcamp. PreWork also comes with 6 hours of weekly mentorship from a senior software developer!
Tech Assessments
If you're already trained in the basics of coding, you can opt to take a Tech Assessment instead of participating in our PreWork. Please elaborate on your experience when contacting us, if you have decided to opt out of PreWork.
Sabio accepts VA Benefits
Choose the right payment plan for you
Various Student Loan Repayment Options
- Deferred repayment
- Only make interest payments
- Immediate repayment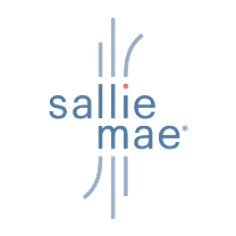 Smart Option Student Loan® for Career Training
- 100% covered
- No origination fee or prepayment penalty
- Cost-saving features
Climb Credit Financing Option
- Quick Online Application
- No prepayment penalty
- Instant decisions the majority of the time