Coding Bootcamp Cost
Launch your Software Engineering Career with Sabio's Coding Bootcamp!
Deferred Tuition Coding Bootcamp

by Sabio
Here at Sabio we don't want paying for school to stop you from accomplishing your career goals. That's why we have multiple financing options that fit your needs, including some of the very best deferred payment coding bootcamp options available.

Veterans can use their VA benefits to enroll at Sabio.
Choose from some of the best deferred payment coding bootcamp programs
You're welcome to pay your tuition out of your own pocket if you have the means to do it. However, we've teamed up with the best financial partners that can make your dream career possible with great payment plans that fit your needs, so you only need to worry about your education.
Various Student Loan Repayment Options
- Deferred repayment
- Only make interest payments
- Immediate repayment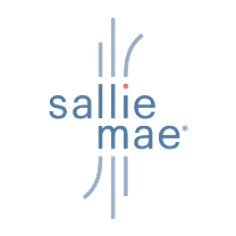 Smart Option Student Loan® for Career Training
- 100% covered
- No organization fee or prepayment penalty
- Cost-saving features
Student Loan Marketplace
- A wide range of options are available nationwide
- In the loan industry, lenders compete to offer you better terms
- There is no charge for accessing the marketplace
What are the next steps?

Attend an info session
We have info sessions every week where we go in depth on the coding bootcamp, financing, and outcomes.
Schedule a 1-on-1 Chat
If you have any questions you can book a 10-minute conversation with our amazing admissions team.