Schedule your Info Session today!
During our Info Sessions you will learn all about our program, and also get to speak with Sabio team members. In addition, every week you get to hear directly from recent grads that are now thriving in tech.
We have the answers
to all of your questions
Info Sessions are your chance to meet our instructors via Zoom, get a comprehensive overview of what Sabio has to offer, and what you can expect from our bootcamps.
Come to one of our Info Sessions - we promise you'll be glad you did.
Our co-founder and lead instructor Gregorio Rojas will give you an honest and indepth look at what a bootcamp is like, and how Sabio provides a very unique program with leading-edge content and training.
You'll also get all of your questions answered, no matter how big or small, in a warm and inviting environment.
We believe Info Sessions are critical to helping you make the right decision, whether you choose Sabio or any other bootcamp. We want to help you make your dreams a reality.
What you'll get
out of our Info Sessions
See firsthand how passionate and effective our instructors are
Break free of hesitations and fears, and start getting excited
Leave with everything you need to make an informed decision
Meet our Admissions Team!
We've assembled a true Dream-Team of Admissions professionals who are passionate, knowledgeable, and happy to answer all of your questions regarding coding bootcamps and launching a tech career.
Robert
Alexa
Get to know our alumni

and follow their path to success
Our Info Sessions feature some of our most successful alumni, who have turned their life around after graduating, and now have great, high-paying jobs in the tech industry.
You'll get the chance to listen and learn from their experience, ask them questions and get tips on how to start a successful career in the tech industry.
Jessica
Matt
Pierre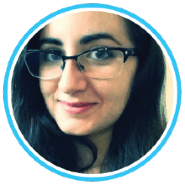 Julianna
Zachary
Jessica
Matt
Pierre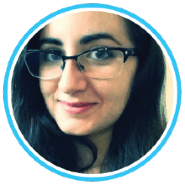 Julianna
Zachary
One of the things that stands out about Sabio versus some of the other bootcamps that I've interviewed candidates from is that Sabio has more of a focus on C# (Object Oriented Programming). I feel like a lot of the other bootcamps place more emphasis on front-end JavaScript libraries and while that's great, PDG needs to hire developers with a solid understanding of object oriented programming principles, not just JavaScript. I would say that their C# students tend to be a better fit for us.
Domenick Calise
Director of Talent Acquisition at The Bloc