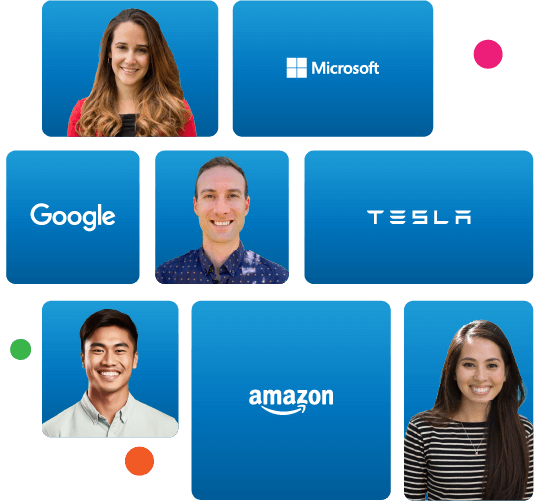 Launch your Tech Career with Sabio Coding Bootcamp!
Voted Course Report's Best Coding Bootcamp
7 years in a row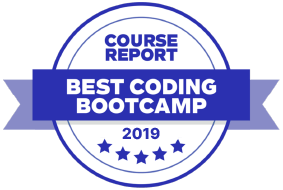 Exceptional training, Exceptional Results.
We have been training software engineers since 2013 with our full stack coding bootcamp curriculum.
Our Alumni are now working at these amazing companies:




Financing Options
That Fit You
Here at Sabio we don't want paying for school to stop you from accomplishing your career goals. That's why we have multiple financing options that fit your needs.

Veterans can use their VA benefits to enroll at Sabio.
What makes Sabio Coding Bootcamp unique?
Comprehensive Curriculum - From software engineering skills, to tools that'll help you impress recruiters, lead a team and run your own business
Option of further specialization in either Node.js or .NET
Active global network of mentors and Sabio alumni, who are entrepeneurs, product managers and developers.
Sabio is for everyone - Various schedule options, deferred payments, and veteran funding are available for anyone who qualifies for the course.
What Alumni Say
Learn new skills to launch your career.
"My life has changed in so many positive ways since going to Sabio because of this new knowledge base that I have. All of these door have suddenly opened."
- Becca
"I loved our instructor Danny, shout out to his dog Diego. Whenever you had a question, he'd get back to you immediately with an answer, it was awesome support."
- Adrian
"It's like a real school experience because there are different topics that each instructor is very knowledgeable about. Plus, they had a queue set up where you could schedule one-on-one time just like real office hours."
- Amanda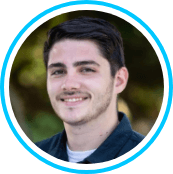 "Gregorio, Liliana, all the instructors at Sabio, they're amazing. When I look back on not even two years ago, I can't believe how far I've come. I definitely didn't expect to be at this point right now where I'm leaving a pretty good paying job for a better paying job and it's all thanks to Sabio."
- Joseph
Career Changers in Tech
There are hundreds of diverse tech career options that you can pursue once you graduate from our coding bootcamp. As soon as you enroll, we will help you figure out which engineering or developer path suits you best. You don't have to have a background in tech but you need to be fully committed.
Learn More
Women in Tech
We hear it from all our grads: at Sabio, we transform people into new versions of themselves. Many students come into the program thinking they could never learn how to code and they graduate feeling more empowered and confident than ever. Take the first step today and become the new, empowered version of yourself with a career in tech.
Learn More
Get access to free coding resources, online coding bootcamp course work, and more.
Attend an Info Session today!
During our Info Sessions you will learn all about our program, and also get to speak with Sabio team members. In addition, every week you get to hear directly from recent grads that are now thriving in tech.
Info Sessions are your chance to meet our instructors via Zoom and to get an overview of what Sabio and Alliant International University have to offer from our innovative program. It's a warm environment where you can ask questions and get over any fears or hesitancy you may be experiencing.
*All times are PDT/PST