Launch Your Tech Career with Sabio's Coding Bootcamp!
Council on Occupational Education Public Announcement
Sabio Enterprises, Inc. is applying for initial accreditation with the Commission of the Council on Occupational Education. Persons wishing to make comments should either write to the Executive Director of the Commission, Council on Occupational Education, 7840 Roswell Road, Bldg. 300, Suite 325, Atlanta, GA 30350, or submit comments on the Council's website (www.council.org). Persons making comments must provide their names and mailing addresses.
What makes Sabio Coding Bootcamp unique?
Whether you have a background in tech or want to transition from a different career, the immersive learning that you will receive from our instructors who are successful engineering professionals will equip you to thrive as a software engineer at any company. Our students have the option of further specializing in either Node.js or .NET and are taught to understand the concepts that exist across all coding languages.
Our full-stack coding bootcamp curriculum is comprehensive, educating you in software engineering skills along with soft skills that will arm you to impress recruiters, be a team leader, and run your own business.
We have worked tirelessly to make our programs as accessible as possible to anyone that qualifies for the course by offering full-time, part time, and online classes as well as veteran funding and deferred payment options.
Interview Training
Community of mentors
Active global network of Sabio alumni who are entrepreneurs, product managers and developers.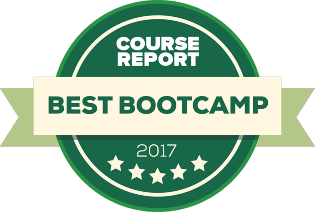 Ready to learn more?
Join us for an Info Session
We answer all Sabio coding bootcamp questions during our Info Session's.
We also cover how the program works and financing options.
Register for an Info Session
Full Stack Coding Bootcamp Training Options
Exceptional training leads to exceptional results.
We have been training software engineers since 2013 with our full stack coding bootcamp curriculum.
Our Alumni are now working at these amazing companies:



Sabio accepts VA Benefits