#1 Coding Bootcamp
in Los Angeles
Learn to code and launch your tech career with our online coding bootcamp.
Apply Today
Fill out the form to apply for our remote full stack course
Join
Once you apply, you will receive a confirmation email along with access to 20+ hours of video to get you started and an invitation to join our community on Slack.
Start Learning
As soon as you apply and confirm your email, you can start learning!
Learn to code, change your life
Marty took Sabio's coding bootcamp to jumpstart his career.
He now makes six figures and his company even flies him out to Italy.
What makes Sabio different?
Global Network
Worldwide network of Sabio Alumni who are Entrepreneurs, Product Managers, and Developers.
Clear Career Path
You'll have upward mobility and a clear path toward great future prospects.
Confidence
Sabio graduates leave our campus transformed and confident. That's because our entire team works cohesively to equip you with soft skills and hard skills that will help you get what you deserve.
"I had a wonderful experience at Sabio in Culver City, where I met some brilliant people and learnt copious amounts of new skills."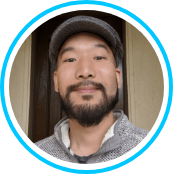 "If you're on the fence about attending a bootcamp, just hop over. I did and it's one of the best decisions I've made."
Charlie Park
Sabio Graduate
"Sabio is one of the best career moves I've made. I really can't thank Gregorio, Liliana, and the whole staff enough for the invaluable experience."
Wyatt Elliot
Sabio Graduate
Let's look at the numbers
Data taken from Course Report. March, 2021

Make More Money
The average starting salary of a bootcamp grad is $69,076
Land Your Dream Job
83% of graduates say they've been employed in a job requiring the technical skills they learned at coding bootcamp
Learn To Code
8.76 out of 10 graduates are satisfied with bootcamp
Everything you need to know
to feel confident in your tech career.
Los Angeles Full Stack
Developer Coding Bootcamp
Curriculum
Are you thinking of becoming a full stack developer? Our guide will walk you through the coding boot camp needed to work in Los Angeles.
Los Angeles Coding Bootcamp
Job Placement
Success Rates
What are the Los Angeles coding bootcamp job placement success rates? Check out our guide to learn more about this flourishing career field.