Cost & Financing:
Choose the Right Payment Plan for You
Since the inception of Sabio Coding Bootcamp in 2013, we have designed and partnered with lending institutions to offer a range of financing options so that tuition is not a barrier to anyone that qualifies to enroll for our full stack coding program. We also offer scholarships and Sabio accepts almost all Veteran Affairs Military benefits
Full cost of the coding bootcamp at our different locations: $15,000
---
Contingent Payment Plan
- No money down
- No co-signer needed
- Only pay when earning above a minimum threshold
Various Student Loan Repayment Options
- Deferred repayment
- Only make interest payments
- Immediate repayment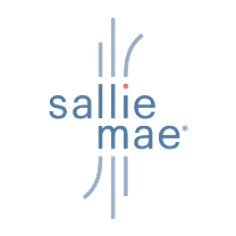 Career Training Smart Option Student Loan®
- 100% covered
- No organization fee or prepayment penalty
- Cost-saving features
VA Benefits Accepted At Sabio
Our full stack coding bootcamp accepts almost all of the Veteran Affairs military benefits. Through your Veteran benefits options, you could qualify to have tuition covered and receive a basic housing allowance while you are enrolled in our training programs. On top of that, you might be eligible for a couple of different scholarships!
*GI Bill® is a registered trademark of the U.S. Department of Veterans Affairs (VA). More information about education benefits offered by VA is available at the official U.S. government Web site at https://www.benefits.va.gov/gibill
Learn More
Begin your lucrative career in tech here!
Launch your Tech Career with Sabio Coding Bootcamp!
---
Ready to take action?
Take the first step!
Schedule your Info Session today. We can't wait to meet you!
Info Sessions are your chance to meet our instructors via Zoom and to get an overview of what Sabio and Alliant International University have to offer from our innovative program. It's a warm environment where you can ask questions and get over any fears or hesitancy you may be experiencing.
*All times are PDT/PST