Bachelor of Science
in under 4 years.
Job-Ready in 1.
Earn your Bachelor of Science degree offered online by Alliant International University in partnership with Sabio. Unlike other degree programs that start with general courses, our information technology curriculum immediately focuses you and allows you to be job-ready within the first year.
Launch your career in tech,
while earning your degree!
All an Information Technology education should be!
---
Kickstart your career,
and work towards landing an awesome job quickly
An average of 82% of our graduates over the past three years obtain a job in tech! The cost of your saved time in completing the degree is substantially lower than doing a full four-year program at some other universities and you have the unique ability to start your career early.
Eligible students are
supported by Student Financial Aid
Student Financial Aid is available for all eligible applicants. You may apply using the Free Application for Federal Student Aid (FAFSA).
Complete your degree
in under 4 years
Alliant's Bachelor's Degree program goes straight to the point, providing you with the necessary tools and knowledge in a much more efficient manner, which puts you on track to obtain your Bachelor of Science under 3.5 years with full-time study.
Are you in your first year? Or do you already have a Degree?
Whatever your answer is, there is a program entry level to meet your needs.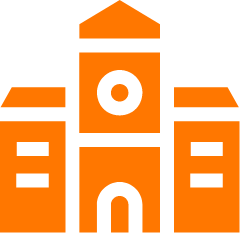 First Year Students
Take the first steps for your college career in the right direction. Join this industry-recognized tech training program which earns you college credits and also gets you job-ready within 12 months of starting your college career. On completion of your first year, you will already have a resume that can get you hired and you can start your career instead of waiting towards the end of your 4-year degree.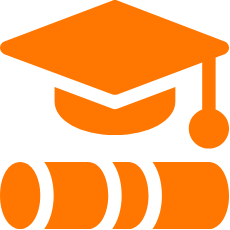 Students with an Associate's Degree
Transfer into the industry-recognized Bachelor of Science degree program with your Associate's degree. This Bachelor of Science is an innovative and exciting degree offered by Alliant International University in partnership with Sabio. You'll be career ready within 10 months of enrolling, and complete your Bachelor of Science degree in just under two years.
A partnership made
with you in mind
Sabio Coding Bootcamp has partnered with Alliant International University to cater to the demand of students who want to pursue a degree that is affordable and more focused on practical learning. This Bachelor of Science degree has an initial higher focus in the core tech skills and preparing you to be market-ready and employable.
Book a one-on-one consultation
with our Admissions Consultant
Our admissions team is dedicated to providing comprehensive information about our programs, campuses, current students, faculty, and support services. We are here to answer your questions and provide the tools you need to make an informed decision about applying.
Schedule a personal appointment with one of our admissions counselors who have expertise in your field of study. You will discuss:
Your aspirations, academic background, and career objectives
What you are looking for in an educational partner
Take the first step, register for an Info Session
Multiple Info Sessions are offered throughout the week.
Info Sessions are your chance to meet the program's instructors via Zoom and to get an overview of what Sabio and Alliant International University have to offer in the innovative program. It's a welcoming environment where you are free to ask questions and get the information you need to make informed decisions about your education.