Sabio
Tuition Refund
Guarantee
Launch your Tech Career with Sabio Coding Bootcamp!
We are excited to introduce the Tuition Refund Guarantee (TRG) at Sabio
A safety net that allows students to invest in their education with confidence. We understand that taking such a step can feel risky, particularly in uncertain economic conditions, but with TRG, you can be sure that you're making a secure investment in your future.
It's important to note that Tuition Refund Guarantee is not a guarantee of job placement. However, it does mean that Sabio stands behind the quality of our training, and if you are unable to secure employment after graduation, we will refund your tuition fee. With TRG, you can pursue your training with peace of mind, knowing that your investment is protected.
*** Sabio's Tuition Refund Guarantee is subject to our Terms and Conditions found here.
Attend an Info Session today!
During our Info Sessions you will learn all about our program, and also get to speak with Sabio team members. In addition, every week you get to hear directly from recent grads that are now thriving in tech.
Info Sessions are your chance to meet our instructors via Zoom and to get an overview of what Sabio and Alliant International University have to offer from our innovative program. It's a warm environment where you can ask questions and get over any fears or hesitancy you may be experiencing.
*All times are PDT/PST
Our commitment to our students
extends beyond their training period.
We provide ongoing support to help our graduates advance in their careers, including weekly lectures and coaching sessions, and code reviews to provide feedback on their work. At Sabio, we are dedicated to helping our students succeed in their professional lives, and we're constantly looking for new ways to provide support and guidance. With TRG, you can be sure that you're not just investing in your education, but in a community that will support you throughout your career.
To qualify for Tuition Refund Guarantee, students must pay their tuition fee in full, as the guarantee cannot be used in conjunction with other scholarships. However, the benefits of TRG are clear: a secure investment in your future and the support of a committed community of educators and mentors.
Various Student Loan Repayment Options
- Deferred repayment
- Only make interest payments
- Immediate repayment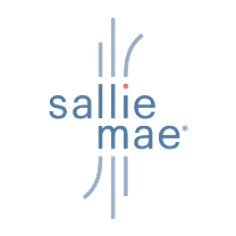 Smart Option Student Loan® for Career Training
- 100% covered
- No organization fee or prepayment penalty
- Cost-saving features
Climb Credit Financing Option
- Quick Online Application
- No prepayment penalty
- Instant decisions the majority of the time
What are the next steps?

Attend an info session
We have info sessions every week where we go in depth on the coding bootcamp, financing, and outcomes.
Schedule a 1-on-1 Chat
If you have any questions you can book a 10-minute conversation with our amazing admissions team.