Microsoft Leap
Apprenticeship
Microsoft Leap Apprenticeship is an immersive 16-week training program that gives individuals the chance to work with Microsoft teams on real projects.
Learn to code with Sabio's top-rated coding bootcamp and launch your career as a full-stack developer.
Complete Sabio's Coding
Bootcamp
Sabio works closely with the Microsoft Leap Program to elevate computer programmers from non-traditional coding backgrounds.
Apply to Microsoft Leap
Program
The Microsoft Leap program has four application cycles per year. However, there are no specific application dates; it's upon you to keep up with their updates.
Start Learning
Join an immersive 16-week training program that pays $40/hr and gives individuals from non-traditional coding backgrounds the chance to work with Microsoft teams on real projects.
Sabio Alumni Accepted Into The Microsoft Leap Apprenticeship
Here are some of the Sabio alumni have been accepted into
The Microsoft Leap Software Engineer Apprenticeship Program.
Rebecca
Robert
Maxine
Lyrana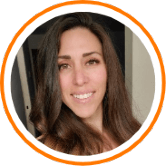 Jessica
How Sabio Helps You Get Accepted
Coding Skills
Enrolling in and graduating from a Sabio Coding Bootcamp makes you eligible for Microsoft Leap and increases your chances

Soft and Hard Skills
Our instructors don't concentrate on equipping you with coding skills only. Once you leave our campus, you'll be an all-round and confident individual, ready to face the real tech world.
Direct Partnership
Sabio has a direct partnership with the Microsoft Leap Apprenticeship program and dozens of Sabio alumni have successfully been accepted into the program.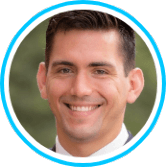 "I never thought I could do something like this, it's mind-blowing. I just want to tell people, veterans or not, that you can absolutely do this."
Robert
Sabio Graduate
"I feel like it's going to be a good way to break into a different field, because it's still software and you have to have a good understanding of development"
Jessica
Sabio Graduate
"My life has changed in so many positive ways since going to Sabio because of this new knowledge base that I have. All of these doors have suddenly opened."
Rebecca
Sabio Graduate
Let's look at the numbers
Data taken from Course Report. March, 2021
Make More Money
The average starting salary of a bootcamp grad is $69,076

Land Your Dream Job
83% of graduates say they've been employed in a job requiring the technical skills they learned at coding bootcamp
Learn To Code
8.76 out of 10 graduates are satisfied with bootcamp
Everything you need to know before
signing up for a coding bootcamp
How To Choose
a Coding Bootcamp
Choosing a Coding Bootcamp can be a daunting task. Here is our guide on how to find the best Bootcamp for you and what questions to ask.
Are Coding Bootcamps
Worth It?
Let's Look At The Data
You can make $66K with only coding bootcamp certification. But are coding bootcamps worth it?